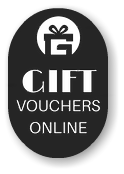 ABOUT
Salted & Hung is a Contemporary Australian restaurant with a menu that has a strong focus on in-house curing and grilling.
The highlight of the menu revolves around a luscious array of cuts that are derived from all parts of the animal – be it pig, cow or even fish, with elements of smoking, curing and pickling in every dish. Using classic curing techniques with the aid of modern instruments to maintain the integrity of flavours.
CHEF
Growing up on his family's farm near Brisbane, Australia, Chef Drew Nocente lived a childhood that was constantly surrounded by the wonders of fresh produce. Born into a family of Italian heritage, his passion for cooking and charcuterie ignited at a young age from watching and assisting family members work the home kitchen.
Armed with years of experience in charcuterie and grill, a lust for experimentation, and several culinary tricks both traditional and urban up his sleeves, he has handcrafted a specialty menu with a strong emphasis on meat curing for Salted & Hung.
GALLERY
ADDRESS

12 PURVIS STREET, 188591

OPENING HOURS

TUESDAYS - FRIDAYS
11:30am - 2:30pm
6pm - 10:30pm
Last Order at 10pm
SATURDAYS
11:30am - 4pm (Brunch)
Last Order at 3.30pm
6pm - 10:30pm
Last Order at 10pm
SUNDAYS
11:30am - 4pm (Brunch)
Last Order at 3.30pm


CLOSED ON MONDAYS
SHOUT OUT

SOCIAL MEDIA

@

saltedandhunG

CONTACT

+65 6358 3130

PRIVATE BOOKINGS